By David Wolf, Attorney
Published by Child Injury Lawyer Network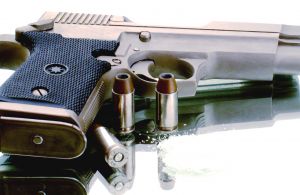 In Mississippi and other States, accidental shootings cause personal injuries to children. Some shootings are absolutely preventable while other incidents / events may be less foreseeable and preventable. Gun ownership is protected by State law and Federal law; however, it should be noted that with gun ownership comes responsibility. This is especially true when children are in the area where the guns are stored or kept. Whether the guns are stored at a home, business, or other location, gun owners should exercise due diligence in safekeeping the gun / firearm away from the curious eyes and hands of children.
In Tupelo, Mississippi, an accidental shooting was reported at the Tupelo Gun and Knife Show. Tupelo Police reported that a 4 year old child and a man suffered personal injuries when a gun went off / discharged at the gun show. Bullet fragments hit the child and the man. The personal injuries were not life threatening. According to initial reports, criminal charges are not expected on this incident. For more information regarding this accidental shooting, see Child Suffers Personal Injuries at Tupelo Gun and Knife Show.
When there is an accidental shooting, the parents of the injured child may have a claim or case against the shooter and / or the gun owner. Like other cases involving personal injuries, there are four elements to the case:
1. Duty;
2. Breach of Duty;
3. Causation; and
4 Damages.
Each case should be evaluated on its own facts and circumstances. A Child Injury Lawyer can help the parents evaluate the case and determine the appropriate course of action.
The book titled – The ABCs of Child Injury – Legal Rights of the Injured Child – What Every Parent Should Know – has chapters on Medical Care and Treatment, School Injuries, Day Care Center Injuries, Homeowner's Insurance, and other topics. You can get this book for free at The ABCs of Child Injury.