By Will Brown, Attorney and David Alan Wolf, Attorney
Published by Child Injury Lawyer Network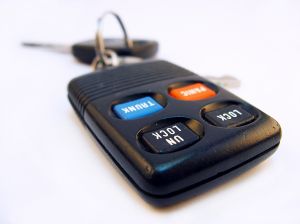 In Ohio and other States, it is important for drivers to obey traffic signals, posted speed limit signs, and otherwise drive in a safe and reasonable manner. Many automobile accidents are preventable if a driver follows road signs and traffic regulations. When a driver is careless or otherwise drives in a negligent manner, accidents take place which can and do cause personal injuries and, in some accidents, the wrongful death of children and others.
The book titled – When the Wheels Stop Spinning – Legal Rights of the Injured Child – What Parents Need to Know After the Accident. This book has chapters on Insurance Coverage, Automobile Accidents, Bicycle Accidents, Pedestrian Accidents, Wrongful Death, Damages – Settlement – Compensation, and other topics. You can get this book for free at When the Wheels Stop Spinning.
A recent accident was reported in Warren County near the town of Franklin, Ohio. It was reported that a 1997 Dodge Minivan was heading southbound in the northbound lanes on Interstate 75. Tragically, this minivan crashed into another minivan. This accident resulted in the deaths of four people and serious personal injuries of two other people. You can read more about this accident at Minivan to Minivan Fatal Accident Reported in Warren County, Ohio.