By Joseph R. Hillebrand Attorney and David Wolf, Attorney
Published by Child Injury Lawyer Network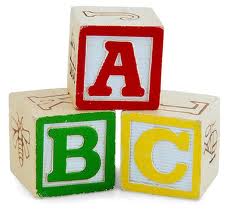 In Missouri and other States, children are, at times, injured when a car, van, or truck crashes into a day care center. While the following question seems like an odd one: What if a car, van, or truck crashes into a school or day care center? However odd the question seems – these incidents do happen from time to time. It certainly is tragic that a child is seemingly safe and well supervised in a day care center setting only to be injured when a vehicle crashes into the building, playground, or other area in or near a day care center.
One such incident was recently reported in Hazelwood, Missouri. It was reported that a company van with the Tendercare Learning Center crashed through a wall of the Missouri day care center. Two of the girls enrolled in the day care center suffered personal injuries. You can read more about this incident at Van Crashes into Missouri Day Care Center.
The book titled – When the Wheels Stop Spinning – Legal Rights of the Injured Child – What Parents Should Know After the Accident – has chapters on Insurance Issues, School Bus and Day Care Center Van Accidents, Damages / Compensation, and other topics. You can get this book for free at When the Wheels Stop Spinning.