By David Wolf, Attorney
Published by Child Injury Lawyer Network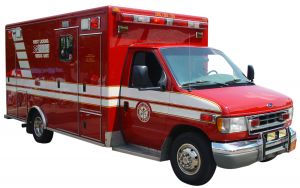 In Philadelphia, Pennsylvania and other cities, children are customers of various business establishments, restaurants, malls, playgrounds, department stores, and other areas. Watch television on any given day and you will actually see commercials directly targeting children to come visit the store and purchase the products. Unfortunately, some visits to stores and restaurants result in personal injuries and in some instances the tragic death of a child. It was recently reported that a horrible tragedy took place in Philadelpha, Pennsylvania. It was reported by USA Today and other news outlets that 3-year-old girl died as a result of security gate becoming detached from the front of Rita's Italian Ice Shop and fell on the girl. Philadephia Police Department officers and emergency rescue responded to the scene. The girl was transported to Hahnemann University and died soon after arrival.
Omega Psi Phi, a national fraternity, along with a sorority were holding a fund raiser in the area. What started out as a day to raise funds for a good cause turned into quite a tragedy. The death of this little girl will certainly be felt by the family, neighborhood, community, and the respected members of the fraternity and sorority holding the fundraisers. Certainly, sympathy and prayers will be out there for the family of this little girl. You can read more about this story at Rita's Italian Ice – Security Gate Falls on 3-Year-Old Girl.
From a legal standpoint, there are issues that arise and are addressed in potential cases of this nature. Namely, the central issue is as follows:
What is a business owner's duty to children visiting a store or restaurant?
In most states, there are building code requirements that must be filed by the building owner and tenant. Furthermore, there is typically a duty of reasonable care and inspection. Certainly, if a business owner or tenant knows about a dangerous condition, then, the business owner should take efforts to repair the condition or at least post signage about the dangerous condition and keep patrons / customers – adults and children alike – away from the dangerous area or condition. Another issue that arises is as follows:
What business entities or persons may be liable for injuries to a child at a business? It should be noted that there is no one answer to any of these questions since each case must be evaluated on its own facts and merits. Generally, the following may be considered as potentially liable:
Business operator;
Property owner;
Employees of property owner and / or business owner;
Parent Company – Franchisor;
Mall Owner – Mall Management Company;
Contractor or Company Responsible for Maintenance;
Contractor or Company Responsible for Installation (i.e. installer of security gate); and / or
Manufacturer and Distributor of the item causing the personal injuries / wrongful death of the child.
The ABCs of Child Injury – Legal Rights of the Injured Child – What Every Parent Should Know – has chapters on Shopping Center – Mall Injuries, Playground Injuries, Day Care Center Injuries, School Injuries, and other topics. You can get this book for free at The ABCs of Child Injury.
When there is an injury or wrongful death of a child, a parent should seek out the advice, guidance, and representation (when needed) of a Child Injury Lawyer. In many cases, actions should be taken to preserve evidence, obtain witness statements, and otherwise protect the legal rights of the injured child and / or the family of the injured child.