By Stephen New, Attorney and David Wolf, Attorney
Published by Child Injury Lawyer Network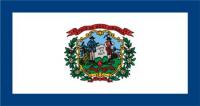 Pursuant to Section 17C-11A-4 of the West Virginia Code, all children under the age of 15 years old are required to wear a bicycle helmet In fact, it is unlawful for any parent of a child under the age of 15 in West Virginia to knowingly allow the child to operate or be a passenger on a bicycle without a proper fitting bicycle helmet. See West Virginia State Code.
Bicycle helmet laws vary from State to State. Furthermore, some counties and cities have their own helmet laws in place as well. Whether or not there is a helmet law in place in a certain State or City, it is always recommended by child safety advocates that children and all others riding a bicycle wear a protective helmet. Many serious head injuries can be prevented or at least lesseneed by wearing a proper bicycle helmet. It should be noted that a child can be injured in his or her driveway as well as any other location. Because of this, it is always a good idea to wear a helmet for short rides as well as long ones. Forming and enforcing the good habit of a child to wear a bicycle helmet is vital for the child's ongoing safety.
Some child safety advocates promote bicycle safety awareness by giving out helmets to children in the community. Stephen New is an attorney based in Beckley, West Virginia. His community service work focuses on child safety and, in particular, bicycle safety – bicycle helmets. See the website for Mr. New at West Virginia Community Service Project – Bicycle Helmets for Children.