By David Wolf, Attorney
Published by Child Injury Lawyer Network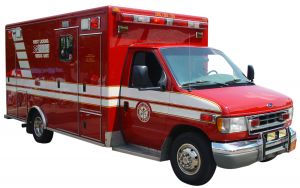 In Omaha, Nebraska, a family and community are now grieving the death of a 2 year old boy who was hit by a truck near the day care center (Next Generation Child Care) that he was attending. It was reported that Maximiliano Delgado-Morales was hit by a 1998 Chervolet pick up truck. The mother of Maximiliano arrived at the day care center to pick up her son. It was reported that Maximiliano ran into 36th Street and then was hit by the truck. For more information regarding this incident, see Toddler Hit by Truck Outside of Omaha Nebraska Day Care Center.
Drop off times and pick up times at or near a school or day care center can be quite busy and hectic. It is vital during these times that children are well supervised and that all reasonable precautions are taken to keep children away from moving cars in or near parking lots and adjacent roadways to the school or day care center. When a child is injured, a parent often times has questions as to insurance and legal liability for the bills, damages, and injuries. When these questions arise, it is often times helpful to discuss the matter with a Personal Injury Attorney / Child Injury Lawyer.
Following the accident, the boy was rushed to Creighton University Medical Center for medical care. Unfortunately, he did not survive the trauma and injuries resulting from this tragic Nebraska pedestrian accident.
A full investigation by local and / or state law enforcement officials will be conducted to determine the timing, cause, and preventability of this incident. The loss of a child is certainly an event that has a ripple effect in the family, school, neighborhood, church, and community. In other words, the loss of a young life is felt and grieved by many. When a child dies from a pedestrian or automobile accident, it certainly is unexpected and a shock for the family. At these tragic and trying times, it is important for the family of the child to have the support of family, friends, and neighbors.
At day care centers in Nebraska and other states, child suffer personal injuries. Some are preventable and some are not. It is important for parents to have a basic understanding of the legal rights of the injured child and seek legal advice when appropriate. The book titled – The ABCs of Child Injury – Legal RIghts of the Injured Child – What Every Parent Should Know – has chapters on Day Care Center Injuries, School Injuries, Damages / Compensation, Medical Bills / Medical Treatment, Automobile Accidents, and other topics. A parent or other concerned person can obtain this book for free at The ABCs of Child Injury.