By Stephen New, Attorney and David Wolf, Attorney
Published by Child Injury Lawyer Network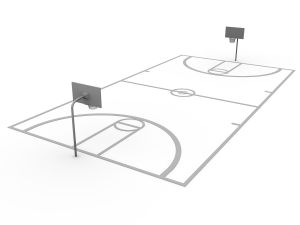 In West Virginia, a tragic incident was reported involving a 4 year old child. While at a James Madison University (JMU) basketball game, a 4 year old child sustained a head injury after falling approximately 10 feet at the Convocation Center. The incident took place in the bleacher section of the center. Harrisonburg Fire Rescue as well as officials from the university responded to the scene to render aid and transportation to the child following the personal injury. For more information regarding this incident, see Child Sustained Head Injury While at JMU Basketball Game.
Unfortunately, at times, children are injured at arenas, convention center, stadiums, and other sporting events. Some of these injuries are preventable with better safety precautions and supervision while other incidents are no foreseeable and could not have been easily prevented. Either way, it is a tragic day when a child suffers a personal injury especially a serious one that can have life long effects on the child.
When a child suffers a head injury, it is important for parents, day care providers, teachers, coaches, and / or other responsible adults to assess the situation and get the child examined, evaluated, and treated as necessary for the head injury. Every year, many child suffer traumatic brain injuries (TBIs) due to automobile accidents, slip and falls, sports participation, and other causes.
The book titled – The ABCs of Child Injury – Legal Rights of the Injured Child – What Every Parent Should Know – has chapters on Medical Bills / Medical Treatment, Damages / Compensation, Sports Related Injuries, and other topics. A parent or other concerned person can obtain this book for free at The ABCs of Child Injury.