By Andrew Prine, Attorney and David Wolf, Attorney
Published by Child Injury Lawyer Network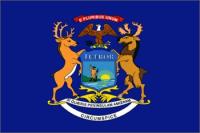 In Iron River Township, Michigan, a 5 year old died in an ORV (Off Road Vehicle) accident. The accident took place on Amvets Highway in the morning. The driver of the ORV was Kimberly Lewis, a 36 year old woman from Larsen, Wisconsin. Ms. Lewis suffered a leg injury. The child, who was wearing a helmet, died as a result of the accident. While helmets are necessary safety devices, they cannot prevent all serious injuries from ORVs (Off Road Vehicles) or ATVs (All Terrain Vehicles). You can read more about this story at 5 Year Old Dies in Off Road Vehicle Accident in Michigan.