By Jeremy Vishno, Attorney, and David Wolf, Attorney
Published by Child Injury Lawyer Network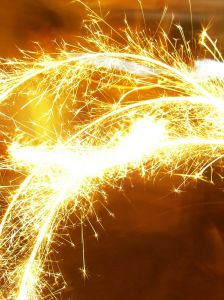 Most people may think that sparklers are harmless. Unfortunately, any object that is ignited can lead to serious burns for children. In Hartford, Connecticut, a 6 year old boy from Waterbur suffered second and third degree burns when his clothing was ignited by a sparkler. The boy was rushed to Hartford Hospital and later transferred to Shriner's Hospital in Boston, Massachusetts for burn treatment. Unfortunately, fireworks related injuries are frequent incidents during July 4th and New Year celebrations. You can read more about this story at 6 Year Old Connecticut Boy Suffers Second and Third Degree Burns from Sparkler that Ignited Clothing.