By Brooks P. Lynn, Attorney and David Wolf, Attorney
Published by Child Injury Lawyer Network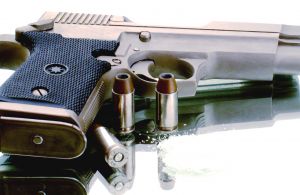 A combination of children / teens and firearms can often times lead to tragic consequences. In Galveston, Texas, a 16 year old Texas girl not only has to face the trauma of losing a sister from a firearms accident but also may face criminal charges for the shooting. Tragically, a 12 year old girl died as a result of the 16 year old playing with the gun. There are also questions as to how the teenager accessed the gun and what precautions, if any, the gun owner had in place to prevent access by children. A full investigation will be conducted into this incident. You can read more about this story at 16 Year Old Accidentally Shoots Sister in Texas.