By David Wolf, Attorney
Published by Child Injury Lawyer Network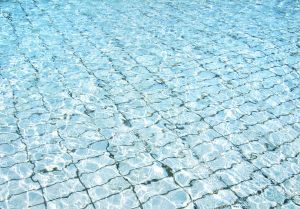 Any time there is a swimming pool near a day care center – there is great danger. Because of this, it is vital that all swimming pool owners including schools and day care centers put proper precautions in place to prevent children from wandering into pool areas. A drowning can take place in even shallow water and seconds matter when a child is left alone or unattended in or near a swimming pool area.
When a child suffers personal injuries as a result of a drowning, it can be helpful to have the services of a Child Injury Attorney to advise the family regarding the legal rights of the injured child and the parents. There often times are issues involving medical bills, medical treatment, pain, suffering, and related damages. Contact a Child Injury Lawyer for a Free Consultation.
The book titled – The ABCs of Child Injury – Legal Rights of the Injured Child – What Every Parent Should Know – has chapters on Swimming Pools and Aquatic Injuries, Damages / Compensation, Medical Bills / Medical Treatment, and other topcis. Get this book for free at The ABCs of Child Injury.
When a day care center has a swimming pool, there are a number of safety measures that can be put into place:
1. Door Alarms. Have a door alarm in place for all doors leading to the swimming pool area.
2. Pool Fence. Make sure that there is a secure barrier (pool fence) around the pool.
3. Screen Enclosure. A screen enclosure, in addition to the pool fence, can serve as yet another barrier around the pool.
4. Supervision. In addition to the above structures, it is vital that there is supervision of the children so that they do not wander into the pool area.
Of course, the above list is not an exhaustive one but one to keep in mind when there is a swimming pool in or near a day care center. The safety of children is important any time that there is a swimming pool in the area.
A drowning was reported in Aurora, Ilinois. The incident took place at a day care center that had an above ground pool at the home. It was reported that Abigail Holland was later pronounced dead at Rush Copley Medical Center. Following the drowning, Tracy Kennedy was charged with the crime of endangering the life of a child and operating a day care center without a license.
When Kennedy discovered the child in the pool, paramedics were contacted and rushed to the home day care center. Efforts to save the child who drowned were tragically unsuccessful. The death of this child is certainly a great loss for the family, neighborhood, and the community. See Criminal Charges Result from Child Drowning at a Day Care Center.