By David Wolf, Attorney
Published by Child Injury Lawyer Network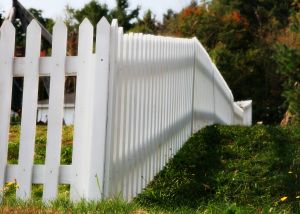 Children often times are injured in their very own backyards as well as the backyards of neighbors and friends. Homeowners and parents can take safety measures to reduce the number of hazards and risks to children playing in the backyard. Child safety should be a priority.
Here are some basic safety tips that can be implemented to help prevent child personal injuries from taking place in the backyard:
Pools. Put a fence around the pool. Limit access to the pool area. Supervise children any time they are in or near the pool area. Clean the space in and around the pool area from debris, tools, and other objects. Also make sure that all items in and around the pool are in good repair.
Potted Plants and Related Items. Keep hanging plants and heavy plants out of the reach and the control of the child. Remove and lock up all pesticides and chemicals.
Lighting in Backyard. Install motion sensors and good lighting so that children and others can see when in the backyard at night.
Fences. Make sure that fences are in good repair and that locks and latches are functional and well maintained. Check for any exposed nails and sharp objects on the fence and make sure that repairs and / or replacements are made.
Stairs and Railing. Make sure all stairs and railings are well maintained and free from mold, mildew and algae. Make sure stairs and railing are sturdy and free from any obvious or hidden dangers.
You can read other safety tips at Keeping the Backyard Safe – Preventing Child Personal Injuries.