By David Wolf, Attorney
Published by Child Injury Lawyer Network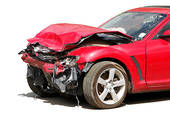 Automobile accidents occur several times daily. However, some accidents can be more unpredictable than others. For example, the driver of a sports utility vehicle drove his car through day care classroom in Olympia, Washington. A teacher and two children were hit by falling debris. No personal injuries were reported but the teacher was transported to a nearby hospital for precautionary reasons. The name of the man driving the 2007 Acura SUV was not released. The SUV smashed into Olympia's west side KinderCare Learning Center. The classroom had a teacher and 8 children inside at the time of the accident. The 33-year-old driver of the SUV was reported to not be under the influence or drugs. Police are currently investigating the collision and the SUV for a possible mechanical problem. For more read SUV smashes into Olympia, Washington day care center.