By Scott A. Marks, Attorney and David Wolf, Attorney
Published by Child Injury Lawyer Network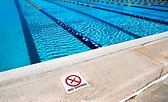 Paul Sniffen, a 6-year-old boy, was finally identified as the boy who drowned in a public pool in Castro Valley, California while on an outing with his day care center. Paul was found in about 4-feet of water at the Castro Valley Swim Center, he was pronounced dead at Eden Medical Center. The Center has different pools including a shallow pool, which has a depth of about 2 1/2-feet, and a deep pool, which has a depth of about 12-feet. Paul was observed playing in the shallow pool and, sometime later, he had moved to the deeper area of the pool. It was unknown how well Paul could swim. The Sheriff's Department is conducting an investigation regrading the circumstances of Paul's death. If you would like to read more on this story see 6-year-old boy who drowned in public pool while on day care outing is finally identified.
The death of this young boy is a tragedy for his family and the community. It is imperative that adults constantly supervise children while children are playing in the water or engaged in water-related activities. Although the water provides fun and exercise for children, it can be dangerous, harmful, and sometimes deadly to children.