By David A. Wolf, Attorney
Child Injury Lawyer Blog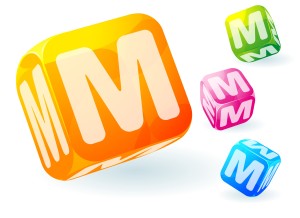 Working parents rely on day care centers for the proper supervision and protection of their children.  For most children, a day care center is filled with love, support, and education; however, for some unfortunate children, a day care center is the site of abuse and neglect.  In certain tragic instances, the day care center is the location where the infant or toddler takes his or her last breath.  That's right, far too many children die in day care centers due to negligence and even reckless conduct that rises to the level of a crime.
Infants and toddlers are still developing.  As such, infants and toddlers are at risk for serious personal injuries if they are given certain over the counter medications like Benadryl.   Before an infant or toddler is given any medication, there should be the prior approval of a parent and when practical and necessary to do so approval of the child's treating pediatrician.  At times, day care centers use Benadryl and other medications as tools of sort to make a child drowsy so the child does not cry and spends more time sleeping or napping.  It is extremely dangerous to use Benadryl or other medications as a substitute for child care and child supervision.  This danger is real and can end the life of an infant or toddler in a day care center.
If a child dies due to the neglectful and harmful acts at a day care center, there may be one or more legal proceedings that follow including the following:  a criminal proceeding, an administrative proceeding, and a civil proceeding or insurance claim.  The pursuit of a civil case or claim seeking damages and compensation for a child's personal injuries a child's wrongful death is not dependent on the administrative proceeding or crimimal proceeding.  As a practical matter, it is important hat the day care center had liability Insruance in place.  Parents should steer clear of unlicensed day care centers for a number of reasons including but not limited to the following:
*Lack of oversight by a government entity;
*Lack of structured training;
*Lack of ongoing inspections by a government entity;
*Cost cutting measures by the day care center that go unchecked;
*Lack of quality, trained personnel;
*Facilities that are outdated and that violate applicable building codes;
*Lack of Liability Insurance; and
*Other issues and problems.
David Wolf is a Child Injury Lawyer with over 25 years of experience.  He has dedicated his entire legal career to the protection and rights of injury victims and their families. He is the author of over 3,500 articles and 7 books that focus on personal injury issues.  David Wolf is available days, nights, and weekends for his clients and prospective clients OR just to give advice and a helping hand to those seeking advice or guidance regarding a particular issue or problem.
 Visit the Contact Page for the Child Injury Lawyer
and fill out the form which will be sent directly to David Wolf.  As a Child Injury Lawyer and Child Safety Advocate, David Wolf firmly believes in Giving a Voice to Injured Children and Their Families.