By David A. Wolf, Attorney
Child Injury Lawyer Blog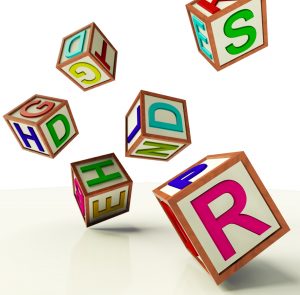 In Oklahoma and other states, hard working parents rely on day care centers for the proper supervision and education of their children.   With both single parents and dual income parents, day care centers have become a necessity in order for parents to support their children.  Most day care centers do a fine job in caring for children in a loving and nurturing way; however, there are far too many child care providers out there who lack the maturity, patience, responsibility, and common sense to serve as a proper day care provider.  While it should be well known out there that shaking a baby, infant, or toddler can cause serious permanent injuries, there continues to be incidents reported that children have been injured by forceful shaking, corporal punishment, and / or the hitting of a child.  This, in turn, caused serious head and brain injuries to child who was supposed to be cared for rather than harmed in the day care center setting and environment.
Shaken Baby Syndrome (SBS) is also referred to as Abusive Head Trauma (ABT).  The symptoms include Subdural Hematoma, Retinal Bleeding, and Brain Swelling.  When these symptoms are detected by health care professionals, there should be a strong suspicion that the child was negligently, carelessly, and / or intentionally shaken by a child care provider whether it was a day care provider, babysitter, family member, or other person.  A child can die from the complication brought on from Shaken Baby Syndrome.  It is estimated that the mortality rate for infants diagnosed with Shaken Baby Syndrome is in the range of 25 % or so.  The children, who survive the trauma that induces the Shaken Baby Syndrome, can be left with lifelong impairments including but not limited to traumatic brain injury, brain damage, blindness, vision problems, cerebral palsy, and cognitive issues.
In Norman, Oklahoma, it was reported that 4 month old girl was transported to a hospital after she was found unconscious at an in-home day care center.  It was reported that doctors at the hospital reported that the child appeared to exhibit signs and symptoms of Shaken Baby Syndrome and child abuse.  The day care center operator was arrested and charged with child abuse.  Since there is a criminal case pending, the day care center operator, as a Defendant, will be entitled to legal representation by a criminal defense attorney or the local public defender's office.   The proof and evidence in the case should be developed through an investigation by law enforcement – state and local, child social service agency, medical professionals, medical examiner, and others.  You can read more about this story at
Child Dies After Alleged Abuse at Noble Oklahoma Day Care Center. 
It should be noted that a criminal case is different than a civil case for abuse of a child in a day care center.  There does not need to be a criminal investigation or prosecution to pursue a civil case for personal injuries or the wrongful death of a child.  While some of the evidence and information may be used in the respective cases, the burden of proof and issues are different between a civil case and a criminal case. There are essentially four elements of a civil case involving the abuse or neglect of a child in a day care center as follows:
Duty;
Breach of Duty;
Causation; and
Damages
A day care center has a duty to provide a child with a safe and nurturing environment for each child enrolled in the day care center.  Applicable rules and regulations should be followed.  Staff members should be trained and attentive to the needs of the children enrolled in the day care center.  All reasonable and necessary efforts should be taken to remove hazards and dangers from the day care center.  Corporal punishment should have no place whatsoever in any day care center.  If a child is neglected or harmed at a day care center, there can be a civil case pursued on behalf of the injured child and his or her family.  Many cases, including those involving Shaken Baby Syndrome, will heavily rest on the medical records and the autopsy if there is a death involved.  The causation element can often be the most challenging element to establish.  The causation element links the breach of duty to the damages.   While liability insurance is not an element per se of a civil case, it is important from a practical standpoint for the day care center to have liability insurance.  Civil cases involve the pursuit of compensation and damages for the personal injuries or wrongful death of the child.  If the day care center lacks liability insurance, it may be difficult from a practical standpoint to pursue such a case.
David Wolf is a Child Injury Lawyer with over 25 years of experience.  He is available days, nights, and weekends to his clients, potential clients, and people just seeking to find out more information about the pursuit of a child injury case or questions about child safety.   David Wolf is the author of over 3,500 articles and 7 books that focus on personal injury and child injury issues.   The book titled –
The ABCs of Child Injury – Legal Rights of the Injured Child – What Every Parent Should Know
– has chapters on Day Care Center Injuries, School Injuries, Automobile Accidents, and other topics.   David Wolf is also the author of the book titled
Broken Trust – Abuse, Neglect, and Molestation – Legal Rights of the Injured Child
. You can get this book for free at
The ABCs of Child Injury
.  This book has chapters on Shaken Baby Syndrome, Head Injuries, and Traumatic Brain Injuries, Wrongful Death, and other topics.  You can get this book for free at
Broken Trust.