By Thomas J. Duff, Attorney and David Wolf, Attorney
Published by Child Injury Lawyer Network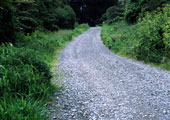 A 10-year-boy died as a result of a fatal head-on collision in Marshalltown, Iowa. The young boy was identified as Hunter Snider. Hunter's residence was not publicly released but it was confirmed that he died at Marshalltown Medical & Surgical Center after being transported there after the collision.
According to the Iowa State Patrol, the accident occurred on a 180th Street, a gravel road. One vehicle, whose driver was identified as 34-year-old Mitchell James Storjohann of Marshalltown, was traveling Westbound on the gravel road. The other vehicle involved was driven by 33-year-old Shane Eric Ersland of Iowa City; Ersland was traveling Eastbound on the same gravel road. According to troopers, both cars were riding in the middle of the gravel road and when each automobile topped a hill, they collided. The report did not state what car Hunter was riding in. Other victims of the crash who sustained personal injuries were identified as Ann Marie Ersland, 57, of Marshalltown and Shane Ersland; both were treated at Marshalltown Medical & Surgical Center. If you would like to read more on this story please see Fatal head-on collision occurs on Iowa gravel road, 10-year-boy (Hunter Snider) killed.
The death of this young boy is a tragedy for his family and community. Drivers who are traveling on dirt, gravel, clay, or otherwise unpaved roads need to use extra caution. These environments can make regular driving activities more challenging due to their narrower space and lack of durability.