By John Jensen, Attorney and David Wolf, Attorney
Published by Child Injury Lawyer Network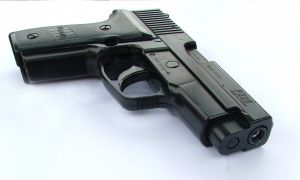 A two-year-old boy was shot and killed by an accidental gun shot in Henderson, North Carolina. The child was taken to Maria Parnham Hospital where he was pronounced dead. Investigators believe the child, Timothy Atwater Jr., took the unsecured handgun from a countertop when the weapon fired. A North Carolina Department of Health and Human Services website indicates the address, 491 Daniel Harris Road, where the accident occurred, is the location of a daycare center. Initial reports from 9-1-1 dispatchers also state the shooting took place at a daycare center. However, this has not been confirmed by investigators. The case is still under investigation by the sheriff's office and Medical Examiner's office. To read more on this story see 2-year-old dies from accidental shooting at daycare center.
This is an unfortunate time for the parents of the child and the community. Daycare centers should be safe havens for children. Guns should be locked and secured in areas that are completely inaccessible by children, not laying on a countertop.
Daycare providers have a duty to protect the children in their custody. Only mature adults
should take on the heavy responsibility of running a daycare facility. To ensure daycares are safe facilities for children, Some state legislatures are creating stricter screening procedures for both the daycare centers and its workers. To read about these stricter procedures see Michigan Governor Signs Day Care Laws – Stricter Reporting Requirements Should Provide Parents with Better Information About Michigan Day Care Centers.