By David Wolf, Attorney
Published by Child Injury Lawyer Network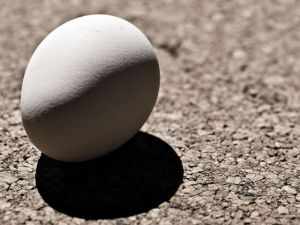 Teenagers like to have fun. Sometimes teenage fun is a prank on a friend, neighbor, or strangers. Pranks like throwing fruit, vegetables, rocks, eggs, and litter can literally lead to serious injuries and death. The Columbus (Ohio) Dispatch published a very good article on this topic. The article cited several instances where a teenager, who thought he or she was playing an innocent or not so innocent prank, was seriously injured or shot by a person who was not in on the joke or prank. A teenager with a prank in mind can often be mistaken for a dangerous intruder, burglar, or criminal. The following tragedies were reported:
Young man (23 years old) was shot and killed after he and his friends threw tomatoes and paintballs at passing cars in Ohio;
Florida teenager (16 years old) was playing a prank on neighbor who thought the teenager was a burglar. Teenager was shot and killed by the neighbor.
Massachusetts teens put tractor trailers in a road as obstacles for drivers on the roadway. One driver accidentally hit one of the tractor tires, drove off the road, hit a tree, and had his vehicle catch on fire. The driver of the car died as a result of automobile accident related trauma and injuries.
You can read more about this topic at Pranks Lead to Serious Injuries, Deaths, and Criminal Charges – A Report by the Columbus (Ohio) Dispatch