By David Wolf, Attorney
Published by Child Injury Lawyer Network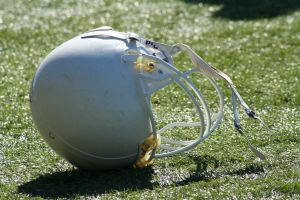 American Orthopaedic Society for Sports Medicine recently released a report regarding a 2 year study of personal injuries suffered by children / students who participated in high school sports. The report noted that 15 % of the injuries were severe enough to keep the child out of playing the sport for three weeks or longer. Football lead the list of sports as to severe personal injuries. Both boys and girls sports related injuries were surveyed as part of this study. Basketball, wrestling, baseball, and softball sports related injuries were also mentioned as part of this report.
The study found that severe injuries most frequently occurred to a player's knee (30 percent), followed by the ankle (12.3 percent) and shoulder (10.9 percent). Illegal actions by a player, such as tripping or spear tackling, resulted in 5 percent of the severe injuries.
The injuries were studied both as to their severity and as to their location or body part. The study highlighted the problems and dangers of high school sports. The study is an important tool to use to educate schools, coaches, and parents as to the incidents of injuries. Safety precautions including the use of trainers and all available safety equipment could help reduce the incidence and severity of injuries. You can read more about this story at High School Sports Put Students At Risk for Serious Personal Injuries.