By Jonathan Safran, Attorney and David Wolf, Attorney
Published by Child Injury Lawyer Network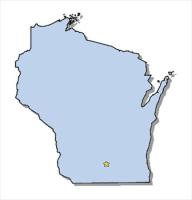 In Trempealeau County, Wisconsin near Galesville, a 7 year old (Tristan Decker) recently sustained serious personal injuries after he was hit by a pick up truck. The incident happened as Tristan was playing off the side of the road in sand. It was reported that Tristan may have been partially in the roadway. When investigating incidents of this nature, it is important to know the following:
*What time of day did the incident take place?
*What was the speed limit in the area?
*What was the visibility in the area for driving?
*Do children commonly play in the area where Tristan was playing?
*Were there any witnesses to the incident?
*How close was Tristan to his home where he was playing?
*Was the incident avoidable?
The sheriff's office reported that Trisan suffered a head injury and may have also fractured a leg. Tristan was transported to Gundersen Lutheran hospital for medical care. You can read more about this incident at Wisconsin 7 Year Old Suffers Serious Personal Injuries After Being Hit by a Pick Up Truck.