By Will Brown, Attorney and David Wolf, Attorney
Published by Child Injury Lawyer Network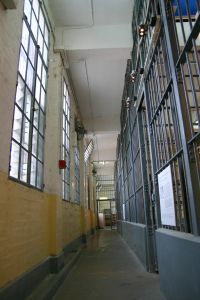 A Bellaire, Ohio man, Dimitrios Kriaris, is accused of child abuse and neglect for leaving two small children chained to a tire on a porch. There were also drugs found at the home. Neighbors called local police and reported that two children (ages 3 and 23 months) were being left outside home unattended for long periods of time. The children also became entangled in a dog chain outside. Kriaris was arrested and taken to the Belmont County Jail.
This case is a troubling for many reasons. Children of this age should not be left unattended, outside, or in the presence of drugs and other dangers. Police and the local child welfare agency will conduct an investigation as to the parenting of these children and the environment that the children were living in and are being placed.
You can read more about this story at Children in Bellaire Ohio Found Chained Outside of Home – Father Arrested.