By David M. Baum, Attorney and David Wolf, Attorney
Published by Child Injury Lawyer Network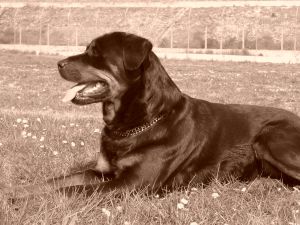 A tragedy took place on the Southwest side of Chicago, Illinois when a 4 year old child (Alex Angulo) was mauled to death by the family's dog. The father was out front clearing out snow with a snow blower when the incident took place. It is believed that one of the family's Rottweilers mauled the child. A father's worst nightmare took place when the father found his child in the backyard following the mauling. Neighbors reported that the dogs were menacing and some were scared of the dogs. Animal control and the Illinois Department of Children and Family Services will conduct an investigation into the facts and circumstances surrounding the death of this child. You can read more about this article at ABC Channel 7 Chicago News – 4 Year Old Mauled to Death by Family Dog in Chicago, Illinois.
This story is tragic and shows the dangers of, yes, even the family pet. While Rottweilers get a lot of bad press for dog bite personal injuries on both adults and children, the breed alone does not determine if a dog bite incident will happen. Other details including physical environment, raising of the dog, and prior incidents of abuse and neglect of the dog also factor into the dog bite incidents. Remember that all dogs even the most tame and loving ones are animals and have built in instincts that can present a danger to children.