By Will Brown, Attorney and David Wolf, Attorney
Published by Child Injury Lawyer Network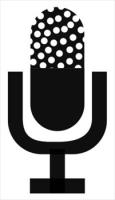 In Cleveland, Ohio and other cities through the nation, there is a problem (a real problem) with bullying. Some acts of bullying have resulted in deadly consequences. For instance, there have been reports of suicides of children and teens resulting from harsh acts of bullying. While the Internet with sites like Facebook and You Tube can be great tools, they can also be dangerous weapons when used to bully someone or ridicule someone to others online. Whether the messages are sent to one person or thousands, the act of bullying can and does have dire consequences. Cleveland Radio Station Z107.9, which is a hip hope and R&B radio station, recently hosted a show called the Bully-Free Air Zone. The show aired for 2 hours and focused on bullying and suicide. These are important topics that impacts thousands upon thousands of children. Z107.9 should be commended to taken an active stance on these issues and trying to make the community and schools safer for all children. You can read more about this story at Local Radio Station Creates Bully Free Air Zone.