By Anthony Ferguson, Attorney and David Wolf, Attorney
Published by Child Injury Lawyer Network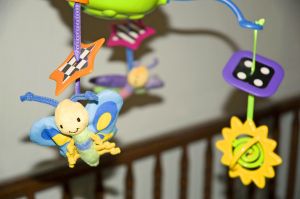 For decades, the United States Consumer Product Safety Commission (CPSC) has warned about the dangers of crib meshing. Between 1978 and 1985 when crib meshing was more common, CPSC records document 15 deaths. While deaths related to meshing have fallen over the years, about 50 babies die annually due to defectively designed cribs. Just two months ago, the CPSC announced the recall of 600,000 drop side cribs manufactured by Delta Enterprise Corp. after the death of an 8-month-old baby who suffocated when the drop side of his crib detached. The recall announcement is available at the CPSC's website at Crib Recall – Delta Enterprises.
These are most troubling statistics. Even one death from an unsafe product is a tragedy. You can read another blog article about the death of a child from a crib mesh in Maine at 2 Year Old Strangled by Crib Mesh in Maine.
Every state including Maine has laws in place to protect consumers injured by defective products. Children can least protect themselves from unsafe products. While no award of damages can replace the life of a child, holding crib manufacturers accountably for defectively designed cribs that cause injury and death may result in safer cribs thus preventing similar tragedies.