By Brooks P. Lynn, Attorney and David Wolf, Attorney
Published by Child Injury Lawyer Network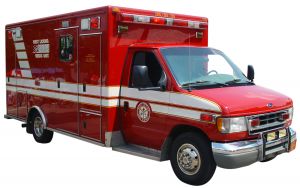 In Dallas, Texas, 14 people ranging from newborns to adults were admitted to a local hospital for carbon monoxide poisoning. It is believed that a faulty space heater was the cause of the carbon monoxide poisoning. All injury victims from the Dallas, Texas home appeared to be conscious when exiting the home.
A faulty space heater is believed to be responsible for causing the leak. CBS 11 News crews reported smelling a thick odor in the air, but carbon monoxide is an odorless gas. It is possible that several things contributed to the leak.
Dallas Fire Rescue officials estimate that approximatley 150 people died in Texas between the years of 1994 and 2004. It is estimated that 500 people die annually from carbon monoxide poisoning.
Safety advocates recommend that people install carbon monoxide detectors in their homes. The devices cost approximately $20 and can help detect the presence of excessive amounts of carbon monoxide which is odorless. You can read more about this article at Dallas Texas Carbon Monoxide Leak Leads to 14 People Going to the Hospital.