By Scott Zahler, Attorney & David Wolf, Attorney
Published by Child Injury Lawyer Network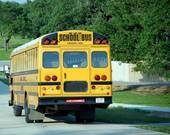 A 25-year-old man has been charged in a crash involving a Georgia day care school bus. The crash occurred on Chapel Hill Road in Douglasville, Georgia. The man charged was driving a Jeep Cherokee. According to Douglasville police Sg.t Brad Loudermilk, the 25-year-old male told police he was driving to the doctor when the crash occurred. Loudermilk also stated the Jeep crossed the center line on Chapel Hill and struck an Anneewakee Academy bus, a Georgia day care center. The bus was transporting 10 child passengers, most of which were taken to the hospital for precautionary measures. The bus driver was also hospitalized for leg injuries. The driver of the Jeep was charged with suspicion of driving under the influence of prescription medication. Loudermilk stated the young male should not have been behind the wheel. A student, Lauren Estelle, described the accident as "very scary." For more please read Man charged in collision with Georgia day care bus. In Georgia traffic and criminal matters, a driver charged with a violation or crime is entitled to retain the services of a Georgia criminal defense attorney to defend against the charges.
Driving under the influence is not limited to alcoholic beverages, prescription pills and illegal substances are also included. Prescription pills are potent drugs and should only be used in accordance with the prescribing doctor's instructions. Also, warning labels to not drive or operate heavy machinery while taking a certain medication should be taken seriously. Prescription drugs have the ability to slow an individual's reaction time, vision, judgment, etc., making the driver more prone to being involved in an accident. Do not drive if under the influence of alcohol or drugs.