By Mark Freedman, Attorney & David Wolf, Attorney
Published by Child Injury Lawyer Network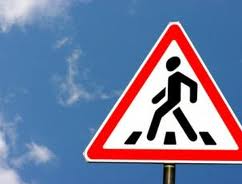 A tragic hit and run accident in Flint, Michigan has ended the life of a teenage mother. According to the police, 17-year-old Kadijah Powell was walking home from a party at Skateland when she was struck and killed by an SUV. The incident occurred near the corner of Coldwater Road and Dort Highway. The police have obtained a surveillance video from three separate area businesses. In addition, detectives are working with local auto dealerships to determine the exact make and model of the vehicle involved. The police expect they will soon be able to locate the person responsible if they do not turn themselves in first.
Lynette Powell, Kadijah's mother, is taking care of her five-month-old granddaughter. She said the baby misses her mother and whoever is responsible should take responsibility for his or her actions. Powell said a friend pulled her daughter out of the street, and when she got the phone call, her daughter was already dead. Powell also said that her daughter was working on finishing up her education and applying for jobs. She was concerned about her baby's future. "She was a sweet little kid who loved her baby," said Powell.
The Kadijah Powell Memorial fund has been set up at Citizen's bank to help the family pay for funeral expenses. If you have any information about the hit and run accident, please contact the Genesee Township police. For more information on this topic, see Mother of five month old baby struck and killed, police looking for driver.