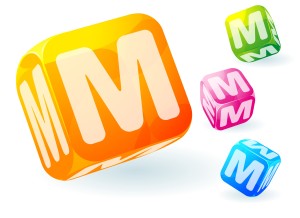 Working parents and guardians rely upon day care centers to provide a safe and nurturing environment for children.  Unfortunately, at some day care centers, a day can be filled with neglect and abuse at the hands of the very caregivers responsible for keeping the children safe and out of harm's way.  The truth is that many child care providers lack the training and financial motivation to do a good job.  Many child care providers are immature and just lacked the proper upbringing and maturity to provide the necessary care for children.  It is a known fact that children misbehave or do not follow all instructions.  This is especially true for infants and toddlers.  It is certainly an expected part of the job to deal with difficult children or good children who occasionally misbehave.   The child care provider needs to have patience, understanding, and a strong conviction to do the right thing and to act in the best interest of the child.  When a child care provider is accused of wrongdoing, a police investigation and criminal investigation may result.   Police and prosecutors are quite busy and do not pursue or prosecute every case or incident that is reported.   As such, many acts of wrongdoing may not be prosecuted if investigators do not believe that the injuries warrant OR if investigators believe that proof of the malicious intent cannot be provided beyond a reasonable doubt.
This brings us back to the question at hand.   Do 
Criminal Charges Need to be Filed to Pursue a Civil Case Against a Day Care Center for Abuse, Neglect, or Improper Punishment?  The simple answer to this question is "No".  The pursuit of a civil claim or case is not directly tied to the criminal prosecution of the child care provider; however, a Child Injury Lawyer will consider all relevant factors when evaluating a case.  The pursuit or non-pursuit of criminal charges is just one of the factors considered.  Certainly, a criminal investigation and prosecution can be helpful to civil case in that statements and evidence are developed through the criminal case that may be used in one manner or another in the civil case.  However, the criminal prosecution is not a prerequisite to the pursuit of a civil claim or case. 
The book titled – The ABCs of Child Injury – Legal Rights of the Injured Child – What Every Parent Should Know – has chapters on School Injuries, Day Care Center Injuries, Playground Injuries, and other topics. You can get this book for free at The ABCs of Child Injury.