By David Wolf, Attorney
Published by Child Injury Lawyer Network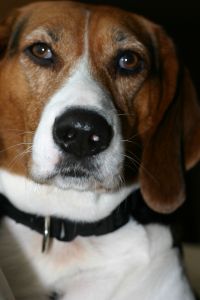 Many families with pet dogs install doggie doors to allow easy access for dogs to go in and out of a house or patio area. Doggie doors are very convenient. Doggie doors can also be dangerous in that small children / toddlers get out of house through the doggie door. Once out of the house, small children / toddlers have been known to suffer serious personal injuries and death from pools, ponds, and other dangers outside of the house. In August 2006, Matthew Ranfone got out of a doggie door from his Orlando home and was found floating face down in the family pool. He died later from drowning related injuries. Carol Ranone, Matthew's mother, has launched a website to get the word out about the dangers of pet doors / doggie doors and small children at www.petacessdangers.org. I recommend that all dog owners who are parents of small children or who have small children in their home to take a look at the website. The safety of small children / toddlers is much more important than the mere convenience of a doggie door. Safeguard your home to the best of your ability to protect children who live or visit your home.
You can read more about the dangers of doggie doors at Pet Doors and Crawling Kids Can Be a Deadly Combination.