By Will Brown, Attorney and David Alan Wolf, Attorney
Published by Child Injury Lawyer Network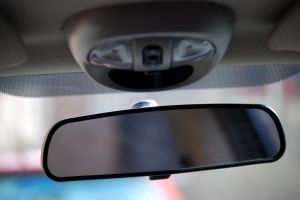 Driveways in residential neighborhoods are the unfortunate and tragic spots or location for back over accidents involving infants and toddlers. Because of the height of a toddler, a driver does not always see the child behind the vehicle. While back over accidents can be prevented in most instances, they still continue to take place in any given community. It is important to exercise the utmost of caution and care when backing out of a driveway because the child could be presence or walk into the driveway at any given moment. If there is a back over accident involving a child, the driver should stop at the scene of the accident or incident and call for medical and police assistance immediately.
When a child is injured as a result of the negligence of another person, a parent will often times have many questions and issues to dealt with including medical care, medical bills, child care, and other matters. In addition, there are legal issues that arise in both the criminal and civil setting depending the facts and circumstances of the case. A Child Injury Lawyer can assist a parent and provide advice and legal representation as to the respective rights of the injured child.
It was recently reported that a Lorain, Ohio man is facing criminal charges for an incident that involving the running over of an 18 month old child and then fleeing the scene. See Child Suffers Pesonal Injuries in Back Over Accident in Lorain, Ohio. The incident took place in the afternoon while the child was under the supervision of a babysitter.
The book – The ABCs of Child Injury – Legal Rights of the Injured Child – What Every Parent Should Know – has chapters on Automobile Accidents, Day Care Cener Injuries, Damages / Compensation, and other topics. Get this book for free at The ABCs of Child Injury.