By David Wolf, Attorney
Published by Child Injury Lawyer Network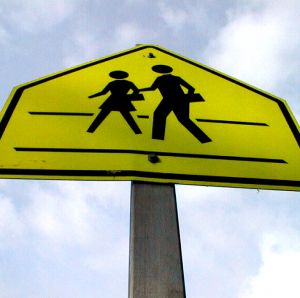 Children are at risk and danger when walking to and from school. Unfortunately, child predators often times target children who are walking to and from school. One well known scam is for the predator to ask the child for help looking for a so called lost puppy or dog. It is a commonly used scheme that can be and is effective to many unknowing children who are innocent and sincere in helping out a stranger especially if there is a lost puppy or dog in need of rescuing. Parents, teachers, coaches, and other responsible adults should keep an eye out for such predators and scams.
When a child is under the care of a school, day care center, relative, friend, neighbor, babysitter, or parent, it is important to use all reasonable and necessary efforts to monitor and supervise the child. Unfortunately, there are predators out there in many communities who prey on children who are no supervised or being watched at a particular moment in time.
When a child is injured or harmed as a result of the negligence of others, it is often times helpful to contact a Child Injury Attorney for advice and legal representation. There are myriad of issues that arise in any given child injury case or claim. Because of this, legal representation is key to protecting and enforcing the rights of the injured child.
The book – The ABCs of Child Injury – Legal Rights of the Injured Child – What Every Parent Should Know – has chapters on Day Care Center Injuries, School Injuries, Homeowner's Insurance, and other topics. Get this book for free at The ABCs of Child Injury.