By David Wolf, Attorney
Published by Child Injury Lawyer Network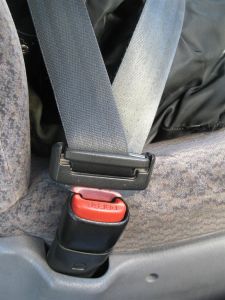 Parents, caregivers, guardians, teachers, day care workers, and others have a duty to make sure that child are properly restrained when riding in motor vehicles including cars, trucks, buses and vans. In most States, children and toddlers must be restrained in an approved baby seat / child seat. In Omaha, Nebraska, an automobile accident recently took place that could have easily ended the life of an infant. Mima Inchin was holding an infant's car seat at the time of the automobile accident. The seat was not properly secured. As a result thereof, the child was ejected 25 feet after impact. Police later charged Ms. Inchin with child neglect and abuse. Even though the child did not suffer any serious personal injuries, police officials and the district attorney have charged Mima Inchin with this crime. This story shows the importance of properly securing a baby seat / child seat before getting on the road. This child could have easily suffered serious personal injuries, brain damage, and even death. The child, Angel Flores, is extremely lucky. Hopefully, Angel will be safeguarded against injury in the future by making sure that her baby seat / child seat is secure. You can read more about this story at Nebraska Woman Charged in Crash that Resulted in Ejected Infant.