By Stephanie F. Brown and David Wolf, Attorney
Published by Child Injury Lawyer Network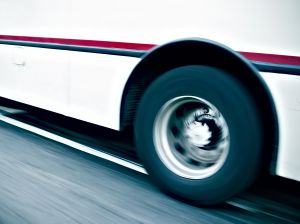 In 2007, 35 Bluffton University baseball team players and their coaches were traveling on a bus to play in a game when their bus went off of an overpass in Atlanta, Georgia. Seven people were killed and 28 were injured. The bus went off of the overpass on an exit ramp where the Georgia Department of Transportation failed to install an important road sign at an HOV exit. The National Transportation Safety Board harshly criticized the Georgia DOT's signs and found that the bus mistakenly turned into the exit lane.
Although a case of clear liability, Georgia law provides immunity to the State for civil actions except under those instances covered by the Georgia Tort Claims Act. The Georgia Tort Claims Act waives the state's sovereign immunity for certain torts committed by its officers and employees acting within the scope of their employment. By waiving sovereign immunity for certain acts, the Tort Claims Act makes the state liable in the same manner as a private individual or entity. This liability comes with a restriction, however.
Liability under the Georgia Tort Claims Act is limited to $1,000,000 per person and $3,000,000 per occurrence. In a case such as this accident, the maximum amount of recovery for all 35 killed and injured people is $3,000,000.
To read more about this settlement you can go to the Atlanta Journal Constitution Website at Bus Crash Victims in Georgia Will Have a Limited Right to Recovery for Damages Suffered in Bus Crash.