By Jonathan Safran, Attorney & David Wolf, Attorney
Published by Child Injury Lawyer Network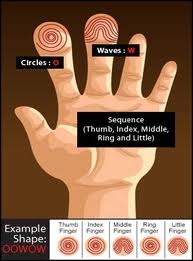 According to the Wisconsin Department of Children and Families, Wisconsin day care centers will now be allowed to fingerprint potential employees. The executive director of Wausau Child Care, Inc., Jen Kowalski said that this additional safety measure is worth taking. However, there is one caveat.
The one catch is that fingerprinting will only be required for day care providers who are recipients of Wisconsin state-subsidized funding for low-income families with children. Wisconsin day care providers that do not receive this state funding are exempt from the mandated fingerprinting. Governor Scott Walker said that requiring fingerprinting for all child care providers would create an undue burden for small child care businesses. Stephanie Hayden, a spokeswoman with the Department of Children and Families said that of the 7,061 licensed day care providers in Wisconsin, 4,675 receive state funding for providing care for low-income families.
Although DCF conducted 20,000 background checks last year, fingerprints would allow officials to conduct more thorough checks and run people through the FBI's national criminal database. Lynn Consolver, who operates a day care center out of her own home (ABC Family Childcare), said that making the fingerprinting mandatory for all employees would make everyone safer. She is licensed to receive state funding, but currently does not have any children from low-income families at her day care. For more information on this topic, see Parents welcome day care fingerprint provision.