By David Wolf, Attorney
Published by Child Injury Lawyer Network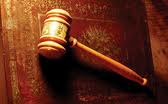 A former day care worker has been charged with another crime of child molestation in Allegheny County. Matthew Keith Byars, 25, of the North Side, was previously charged with molesting four boys at Tender Care Learning Center and now has been charged with allegedly fondling a fifth boy years ago who he met at church.
According to Allegheny County detectives, Byars molested the victim from the time he was seven years old until he was 10; the boy is now 13-years- old. The victim reported the fondling to his parents back in July 2008, but he did not disclose the abuse during a forensic interview that took place after, police said. Because the victim did not disclose the abuse, no charges were filed. However, after the victim saw TV news reports about Byars' arrest in the other four cases, he came forward and disclosed the abuse in a forensic interview, according to an affidavit. The affidavit alleged that Byars fondled the boy at the suspect's house in Pleasant Hills and at the Community House in South Park County Park during a church event.
In the other cases involving child molestation, the Pittsburgh police claim that Byars molested a nine-year-old boy at the suspect's home in North Side. The Scott police charged Byars with molesting the nine-year-old boy and also three other children at the center. The boy s all ranged in age from seven to12 -years at the time of the alleged abuse.
Byars was arrested on the most recent charges of indecent assault, corruption of minors and endangering the welfare of children. He is awaiting preliminary hearings in the four other cases, which include charges of involuntary deviate sexual intercourse, indecent assault, corruption of minors, and sexual abuse of children. For more information on this topic, see Day care worker charged in fifth child molestation case.