By David Wolf, Attorney
Published by Child Injury Lawyer Network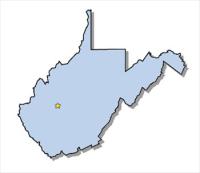 In West Virginia and other States, children are cared for and supervised at treatment facilities for emotional and behavioral problems. The facility and staff have a duty to provide consistent and compassionate care for these children. Unfortunately, some child care workers abuse their position and abuse or neglect children under their care. Having video surveillance in child care facilities including treatment centers, day care centers, and schools can be very helpful in monitoring and evaluating the care provided to children. In some instances, the situation would be difficult to evaluate without such video surveillance because it may just be the child's word against the employee's word. If the child has emotional or behavioral problems – then it may be difficult to prove the abuse / neglect and convince the sheriff's office, district attorney / state attorney, and others to take action.
In Falling Waters, West Virginia, a former child care worker (Keebo Dowe) has been accused of child abuse. The incident took place at the United Methodist Church. It was reported that the incident which involved Dowe choking a 15 year old boy while holding him down across a table and chairs.
While it was reported that the boy only suffered minor injuries to his jaw and cheek, the allegations, if true and if there is not justification for the same, are quite disturbing. Of course, Dowe will be entitled to defend himself from these allegations through the services of West Virginia criminal defense attorney or the public defender's office. You can read more about this stor at Ex-Treatment Center Employee (West Virigina) Charged with Child Abuse.