By Benjamin A. Klopman, Attorney and David Wolf, Attorney
Published by Child Injury Lawyer Network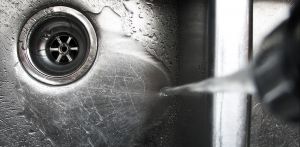 A medical / environmental study has reported that children in Washington D.C. were exposed to high levels of lead during a water crisis involving the city water system. Apparently, there was a high level of lead in the city's tap water which began in 2001. It is estimated that 42,000 Washington D.C. children, who now range from the age of 4 to 9, might be at risk for health and behavioral problems associated with high lead exposure. Lead levels began rising in 2001 and were not corrected or improved upon until the issue was publicized by the Washington Post in 2004.
Signs or problems associated with high lead exposure include aggressiveness and difficulty concentrating in school. High lead exposure can also lead or cause a decrease in IQ. Parents are advised to closely monitor their children and have the children evaluated by their doctor, psychologists, guidance counselors, and or other specialists as needed.
You can read more about this story and the details of the city water for Washington, D.C. past and present at High Levels of Lead Found in Washington D.C. Children.