By Scott Soutullo, Attorney and David Wolf, Attorney
Published by Child Injury Lawyer Network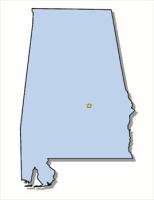 An Alabama child care center employee has been arrested after she confessed to injuring a child under her care. 29-year-old Allison Ross admitted to Huntsville police that she dropped a 10-month-old girl and then put a towel over the infant's face to stop the child from crying. The girl was initially treated at Huntsville Memorial, but was transferred to Texas Children's Hospital in Houston. The infant was treated for severe facial bruising. She has since been released from the hospital. After admitting to the violent act against the child, Ross was booked into the Walker County Jail and charged with injury to a child. Her bond has been set at $2,500. Ross was employed at Taking Care of Kids Daycare at the time of the incident. For more details please read Alabama day care employee admits to inflicting personal injuries onto a 10-month-old girl.
Employees at Alabama day care or child care centers should be thoroughly screened and trained before they begin their employment, especially when the center provides care for younger children, toddlers and infants. Children need to be handled with care and patience. Day care employees are given a critical responsibility to care for children when the children's parents or guardians cannot. This responsibility should not be taken lightly and day care employees need to be patient with the children in their care.