By David A. Wolf, Child Injury Lawyer Blog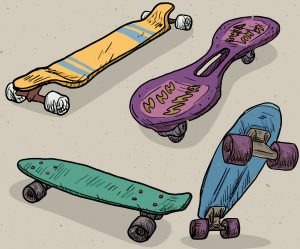 Let's face it. There is never a good time for a child to be injured.  As parents, we work tirelessly to provide for our children and keep them safe.  Unfortunately, situations, incidents, and accidents take place that lead to or cause personal injuries to children.  Some incidents are foreseeable and some are not.  Some are preventable and some are not. For instance, if a child is a passenger in a motor vehicle that is rear ended, there typically is nothing that could have been done to prevent the accident from taking place in most situations.  There are other injuries that take place during the holiday season that may be prevented or lessened through better supervision and the implementation of safety measures.
Many children are injured during the holidays after receiving new toys that require balance that they have yet to obtain. To avoid this, children must have appropriate supervision when playing with their new toys. In addition to lack of supervision with new toys, some toys may also have manufacturing or design defects that can cause injuries to a child.  In addition, injuries during the holidays occur because there are more people on the roads due to holiday travel. It is important to have properly installed car seats and booster seats to minimize the risk of injury in an accident, it is also important to have the proper equipment for traveling in harsh weather conditions such as ice and snow. However, even with these safety measures, some accidents are unavoidable and require legal guidance. Yet another reason that injuries occur during the holidays is an increase in alcohol consumption due to holiday festivities such as New Year's Eve.
Injured children and their parents have legal rights for compensation. A child who was not adequately supervised may be able to recover damages from whoever undertook the duty of watching the child and did so negligently. To prove this, the child's parents must prove that the person had a duty, he or she breached that duty, the breach was the direct cause of the child's injuries, and the child is entitled to recover monetary damages to return him or her to the condition in which he or she was in prior to the negligence, as closely as possible. An injury due to a faulty toy, car seat, or other safety equipment could be a products liability case in which the manufacturer is held financially responsible for the child's injury. An item that caused injury due to a lack of appropriate warnings could also qualify as a products liability case. A child injury due to a drunk driving accident can lead to the driver going to jail, but the parents can also sue the drunk driver in the civil law system to recover monetary damages for the child's medical bills and pain and suffering. In some states they may also be entitled to additional damages designated as punitive damages that are meant to discourage the driver from repeating the behavior, because drunk driving can be a felony depending on the circumstances.
If a child is injured as a result of the fault of another person, business, day care center, school, government or other entity, the parents or guardians of the injured child should retain the services of a Child Injury Lawyer for advice, guidance, and legal representation.  David A. Wolf is a personal injury attorney with over 26 years of experience. He is the author of 10 book including the book titled The ABCs of Child Injury – Legal Rights of the Injured Child – What Every Parent Should Know.  You can get this book for free at The ABCs of Child Injury.
https://www.woodatter.com/the-abcs-of-child-injury.html