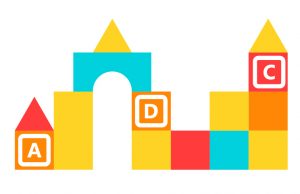 In Texas and other States, children are the unfortunate and tragic victims of day care center abuse, neglect, and carelessness.  When a child is harmed in the form of personal injuries, there may be a case or claim pursued on behalf of the injured child for compensation or damages.  This is commonly referred to as a personal injury insurance claim or civil case. It should be noted that a civil case is different than a criminal case.  
A criminal case is pursued by local law enforcement and the prosecutor or district attorney.  When there is a crime committed whether it is intentional conduct or grossly reckless conduct, the criminal case focuses on the crime committed rather than the ability to collect compensation or monetary damages from the criminal defendant or day care center operator.  The successful pursuit of the criminal case also does not depend on the existence or amount of liability insurance coverage. 
A civil case is pursued by the family of the injured child through the services of a Child Injury Lawyer.  From a legal standpoint, there are four elements to establish in a civil case:
Duty;
Breach of Duty;
Causation; and
Damages
The civil case can be established and pursued from a legal standpoint if the above elements can be established and proven by admissible evidence. It was reported in Belton, Texas that a 1 year old toddler – Jaxon Partridge – died while under the care of day care provider.  In May 2017, it was reported that a caretaker at the day care care center found the child unresponsive in car seat with a strap wrapped around his neck.  A criminal case was filed against the day care center provider who was charged with criminal negligent homicide. It is certainly tragic that a child died while under the care of a day care provider.  Parents should be able to rely on the promises made by day care providers.  You can read more about this matter at Texas Day Care Center Provider Faces Criminal Indictment. 
The elements of a civil case would be established if it can be shown that the day care center breached its duty of supervisor and this, in turn, caused the death of the child.  If the child was left in an unsecured car seat for an extended period of time, this may form the basis for a civil lawsuit against the day care center provider.  It appears that prosecutors believe that there was enough evidence to prosecute the day care center provider. It should be noted that the day care center providers is entitled to be represented by a criminal defense attorney or the public defender.  
While the legal elements may be established, there is going to be a practical challenge in pursuing the civil case.  The day care center was reported as unlicensed.  Furthermore, most unlicensed day care centers fail to have liability insurance coverage.  As such, even if the family was to pursue and win a civil trial against the day care center provider, there probably will be a problem attempting to collect the damages awarded by the judgment.
Parents should generally steer clear of any day care center that is not properly licensed when it is required to do so and any day care center that does not have proper liability insurance coverage in place.  Day care centers that cut corners on licensure and insurance coverage often are the same day care providers that cut corners on staff, care, and supervision. Many parents are not informed of the status of the day care center upon admission.  
David Wolf is a Child Injury Lawyer with over 27 years of experience. He is the author of 11 books that focus on personal injury matters including the book titled – The ABCs of Child Injury – Legal Rights of the Injured Child – What Every Parent Should Know.  The book has chapters on Day Care Center Injuries, School Injuries, Playground Injuries, and other topics. You can get the book for free at The ABCs of Child Injury.