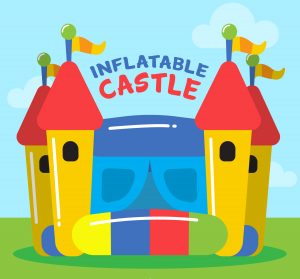 In States across the nation, bounce houses are commonly seen in neighborhood, strip malls, carnivals, birthday parties, theme parks, amusement parks, festivals, schools, playgrounds, and community events.  Unfortunately, many States do not regulate bounce house companies and the States that do have limited and sporadic enforcement of the permitting laws and regulations.  Furthermore, even if a company is permitted to place or rent a bounce house, there is not much in the way of supervision or enforcement in the way that the bounce house companies monitor the use of the bounce house.  In most cases, the bounce house is dropped off at a party and the parents or party organizers are left with the task and responsibility for monitoring children using the bounce house.
Unfortunately, the important task of supervision is poorly planned and poor executed.  Furthermore, parents and party organizers rarely have the training, experience, or know-how as to the proper use and occupancy of bounce houses.  Some safety experts recommend that children under the age of 6 years old should not play in bounce houses.  Some set the age limit at under the age of 3 years old.  Any child, who is unsteady on his or her feet, should avoid play in a bounce house because these children are at high risk for falling and getting injured.
Many bounce house injuries result from rough play in the bounce house that is not properly supervised or stopped when first initiated.  When there is a mixture of older and bigger children (teens) and younger – small children (pre-schools and early elementary school aged children), injuries can easily happen when the smaller child is bounced too hard and is knocked over or fallen on by the older child. Overcrowding can also lead to personal injuries of children playing in a bounce houses.
Some bounce house related injuries result from the bounce house not being properly anchored or secured. On windy days, some bounce houses have flown into the area for a significant distance with children inside of the bounce house.  These incidents can and do lead to serious personal injuries.
When a child is injured during playing a bounce house, there may be a personal injury claim or case pursued on behalf of the child if it can be shown that there was a breach of duty which, in turn, caused the personal injuries.  From a practical standpoint, it is important to have some kind of liability insurance to pursue on behalf of the business owner, homeowner, party organizer, or other entity renting or controlling the bounce house in question.
David Wolf is Child Injury Lawyer with over 27 years of experience handling personal injury and child injury cases.  He is the author of 11 books including the book titled –
The ABCs of Child Injury – Legal Rights of the Injured Child – What Every Parent Should Know
. This book has chapters on Day Care Center Injuries, Playground Injuries, Theme Park and Amusement Park Injuries, and other topics.  You can get a copy of this book for free at
The ABCs of Child Injury
.  Contact David Wolf for a
Free Consultation
.