By David Wolf – Child Injury Lawyer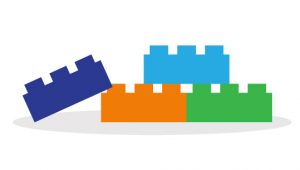 In day care centers across the nation, parents rely on child care workers to provide a safe and nurturing educational environment for children.  For most children, the day is filled with activities, classes, and all around excellent care.  However, at some facilities, children are unfortunately the victim of abuse, neglect, and molestation.  Some child care workers just lack the training, experience, common sense, and patience to properly supervise children.  The local and state day care regulations should be followed.  Beyond the rules and regulation, common sense can go a long way in the proper care of infants, toddlers, and young children.
In most States, corporal punishment is outlawed or banned in day care centers.  Some day care workers still implement corporal punishment measures to supervise and / or punish children under their care.  Corporal punishment is typically refers to some form of physical punishment, assault, or restraint of a child.  It should be noted that many religious based day care centers are exempt from local and state day care regulations.  As such, corporal punishment tends to be utilized on a regular basis in some exempt facilities.  It should also be noted that if a child is injured as a result of corporal punishment to the point the marks are left or medical care is required – there can still be action taken against the day care center even if the day care center is exempt from the applicable child care rules and regulations.
A recent incident of corporal punishment was reported in Florissant, Missouri.  It was reported that a 4 year old girl was duct taped to a chair.  There was even a photo obtained by the Missouri Department of Children and Family Services evidencing the restraint of the child to the chair. You can read more about this incident at
Child Duct Taped to Chair at Missouri Day Care Center
.
There are both physical and emotional harm that can be caused by the implementation of corporal punishment, restraints, and other bad acts at a day care center by the very staff charged with providing the children with a safe learning environment.  When evaluating a potential day care center case, there are typically four elements to consider as follows:
1 – Duty
2 – Breach of Duty
3 – Causation
4 – Damages
Let's say that a child is thrown down by a day care provider.  The child hits his head and suffers a gash to the top of the head which requires an emergency room visit.  The wound requires 5 stitches and a few follow up visits.  This potential case would meet the four requirements set forth above.  There was a duty to provide care.  The child care worker breached this duty when she threw the child into a wall.   This breach of duty caused the damages in the form of the gash to the head.  It should be noted that these are the four elements for a civil case or a personal injury cases.  The analysis is a bit different for an administrative case against the day care center and a criminal case against the child care worker.