By David Wolf, Child Injury Lawyer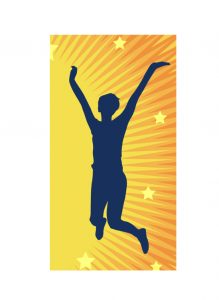 In Louisiana and other States, trampoline parks are operating in many communities.  Originally thought as a save way to place in a controlled air conditioned environment. There are more and more stories and reports of injuries taking place at trampoline parks.  When a child is injured a a trampoline park, a child may be entitled to compensation if it can be established that the trampoline park / business was negligent in some manner which, in turn, caused the injuries.  Like other personal injury cases, there are four essential elements to prove:
Duty;
Breach of Duty;
Causation; and
Damages
Certainly, a trampoline park has a duty to provide a reasonably safe environment for guests / visitors many of which are children from toddlers to teens.  Many child safety advocates recommend that toddlers be kept away and off of trampolines.  Because of bone structure, growth, and coordination, a toddler is at significant risk for personal injuries when on a trampoline.   If a child is injured because there were safety issues with the equipment and nearby areas, then a case or claim can be pursued on behalf of the injured child.
It was reported in Bossier City, Louisiana that a 15 year old girl (Haley Hamiter) was injured while visiting the Altitude Trampoline Park.  Haley performed a flip and landed in a foam pit area that was placed and designed for the landing of the jumpers.  Unfortunately, a piece of metal was exposed and Haley made contact with the piece of metal.  This, in turn, caused a laceration to Haley's head and concussion.  You an read more about this story at Louisiana Teen Injured at Trampoline Park – Suffers Head Laceration and Concussion. 
It was reported that a personal injury attorney was hired to handle the matter.  Certainly, the trampoline park had a duty to its invited guests to provide a reasonable and safe playing environment.  It appears that the duty was breached by having an exposed piece of metal in or near the ball pit. This, in turn, caused damages in the form of a laceration and concussion.
The pursuit of the personal injury case will depend in part on the severity of the injuries and the available liability insurance.  There are a number of factors to consider when evaluating a personal injury case.  The bad, wrong, or negligent act of the potential defendant is just one of many factors to consider.  The personal injury case does not begin and end with the negligence causing the damages.
David Wolf is an experienced personal injury attorney with over 26 years in handling claims on behalf of injured toddlers, children and teens.   He is proud to serve as a
child injury attorney
and is the author of 11 books including the book titled – T
he ABCs of Child Injury – Legal Rights of the Injured Child – What Every Parent Should Know.
The book has chapters on Amusement Park and Theme Park Injuries, Swimming Pools and Water Park Injuries, Automobile Accidents, School Injuries, Day Care Center Injuries, and other topics you can get this book for free at
The ABCs of Child Injury.