By Anthony Ferguson, Attorney and David Wolf, Attorney
Published by Child Injury Lawyer Network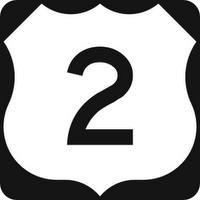 The 4th of July holiday time period results in heavy traffic and a number of automobile accidents and deaths on roads in Maine, New Hampshire and across the United States. In New Hampshire, a Lewiston, Maine woman (Rachel Metivier) died in a head on collision with another vehicle. Two children and a man from Maine suffered serious injuries as well. The accident took place on Route 2 in Randolph, New Hampshire. The injury victims also included 3 others from another vehicle. Two people from the other vehicle also died. The news reports did not list a cause of the accident but it was reported as a head on collision between two vehicles. Due to the death and the seriousness of these injuries, a full police investigation will be completed to determine the cause of the accident. You can read about this accident at Lewiston, Maine Woman (Rachel Metivier) Dies, Other Injured in New Hampshire Automobile Accident.