By Scott A. Marks, Attorney and David Wolf, Attorney
Published by Child Injury Lawyer Network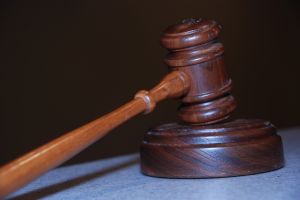 Anthony Jerome Hall Jr. was accused of beating and stomping his girlfriend's baby to death while she was at school. According to prosecutors, Hall killed the child late in the evening, telling the mother that he had put the baby to bed before she arrived home. The next morning, after the girlfriend left the house, Hall allegedly stuffed the boy's body into a plastic trash bag, and then took several trains and a bus to Long Beach, where he tossed the baby in a trash bin.
He then called his girlfriend and told her that the child had been abducted; cutting himself with his own keys to make it look as though he had been attacked. When Hall's girlfriend called the police, the dispatcher called Hall's cell phone, and police were able to locate him in Long Beach, where they quickly discovered the body.
Hall admitted to officers that the kidnapping had been a lie, but insisted that the child's death was an accident. He later told investigators that his girlfriend had killed the child, and then asked him to dump the body. Later on he changed his story again, saying that he had struck the child several times before putting him to bed, and that he had found the boy dead the next morning.
The defense painted Hall as a "fall guy," who was willing to take the blame for his girlfriend's actions, and pointed out that there was no physical evidence linking Hall to the child's death. The case has been turned over to the jury. Find out more the tragic death of a California infant at Baby killing case goes to jurors.
If your child has been injured, please contact our Jacksonville, Florida law firm for child injury law counsel.