By Jonathan Safran, Attorney and David Wolf, Attorney
Published by Child Injury Lawyer Network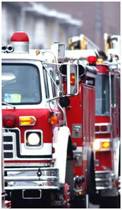 Keilysha M. Ruiz, a three month old from Milwaukee, Wisconsin, died after spending the night in her mother's bed with her mother and her two year old brother. Keila Torres, the child's mother, told police that the child had seemed fine the night before. Keilysha had woken up early in the morning, but refused to take her bottle, so Ms. Torres went back to sleep. When she awoke the next morning, the infant was limp and unresponsive.
Emergency responders pronounced Keilysha dead at the scene. Ms. Torres told investigators that she had gotten up and left the children alone in the bed when the child's father, Josue E. Ruiz Caballero entered the bedroom and saw blood coming out of the girl's nose. Ruiz Caballero did not corroborate Ms. Torres' story, saying that he was awaked by Ms. Torres screaming that something had happened to the infant.
The Milwaukee medical examiner's office has not yet confirmed the cause of death. Co-sleeping, or "the family bed" is the practice of sleeping in the same bed with a child. Co-sleeping can put babies at risk for suffocation or other serious injuries. While the cause of death in this case is under investigation, parents and caregivers should be aware of the risks caused by co-sleeping or the family bed. Read more details of the story at Infant girl dies after sharing bed.