By David Wolf, Attorney
Published by Child Injury Lawyer Network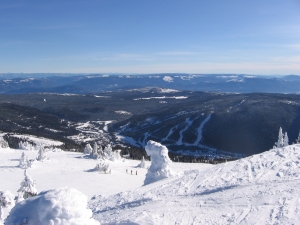 In Vail and Beaver Creek, Colorado, the towns come alive in the Winter and Spring ski seasons. When the slopes get crowded, accidents and incidents take place. From time to time, skiers and snowboarders will collide and falls take place. Most are mere accidents that cannot be avoided. It is truly the nature of the sport especially for those who are not that experienced or skilled on skis / snowboards. It was reported that a Georgia man hit a 14 year old girl after the girl bumped in the man's son. The incident took place at Colorado's Beaver Creek Ski Resort which is located near Vail, Colorado. It was reported that the incident (prior to the alleged assault) resulted as the girl swerved to avoid hitting another person on the slopes.
It appears that the incident took place in a public forum and probably was witnesses by several other people. The Georgia man will be entitled to representation by a Colorado criminal defense attorney or the public defender's office. It is disturbing that a man would punch a 14 year old girl in the face over a mere skiing mishap on the slopes. It is dangerous enough out on the slopes during the holiday season. Whether on vacation or anywhere else, people should control their tempers especially when actions lead to the harm of children. You can read about this story at Man Accused of Punching 14 Year Old Girl in Beaver Creek, Colorado.