By Robert Chaiken, Attorney and David Wolf, Attorney
Published by Child Injury Lawyer Network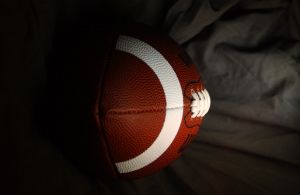 The parents of Ryan Spence, a youth football player, are suing the North Texas Football Association, an affiliated association and two coaches. According to a report in the Forth Worth Star-Telegram, the complaint alleges that in November 2008, Ryan's football coach swung a tackling dummy toward Ryan's legs during a drill in order to teach the players how to avoid illegal blocks. The suit also alleges that the dummy hit Ryan's left leg and injured his knee. Ryan was 10-years-old at the time of the alleged incident and has since had two surgeries on his knee.
Todd Mashaw, president of the North Texas association, said the coaches involved in the suit have disputed the allegations against them. If you would like to read more on this story please see Parents sue a Texas football association after son sustains personal injuries.
Youth sports, although fun and provide great exercise for children, can be dangerous. Many children sustain a range of personal injuries as a result of playing in youth sports. Parents and coaches should better appreciate the inherent for potential for injury that exists in youth athletics. With education, common sense, and the focus of on the best interest of the child, personal injuries can be prevented in youth sports.