By Benjamin A. Klopman, Attorney and David Wolf, Attorney
Published by Child Injury Lawyer Network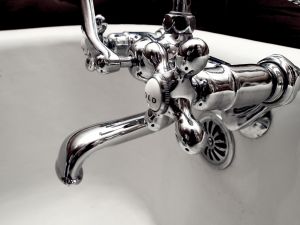 In Howard County, Maryland, Judge Timothy McCrone sentenced Michael Adegoke Oye-Adeniran to a 20 year prison term for crimes committed against his niece. Prosecutors brought a case against this man for an incident involving a scalding incident. The allegations were that this man got angry when the child soiled herself so he put her feet into water that was 160 degrees. The severe heat of the water caused severe personal injuries to the child who was 2 years old at the time. The water was so hot that she suffered second and third degree burns to her feet. It was reported that the water was so hot that her toenails melted off. ( See Maryland Man Gets 20 Year Prison Sentence).
Parents, caregivers, day care providers and others should recognize that children will have potty problems. At times, children will soil their diapers or underwear. This can even happen with an older child. Child caregivers should keep everything in perspective and should never ever use physical harm like scalding water to discipline a child. The child's personal injuries in the form of physical scars and psychological scars will last a lifetime for a child. Corporal punishment of this nature is criminal and should be and was subject to a long prison term.